Alpha Gamma Delta Academy for Collegiate Officers
Click below for important information about Academy for Collegiate Officers!
Academy Info
Alpha Gams are everywhere
Alpha Gams
on Instagram
@alphagamihq
Something is wrong.

Instagram token error.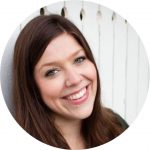 "My sorority experience changed my life. Alpha Gamma Delta has given me my career, volunteer opportunities, a genuine purpose—and that's not even the best part! The women, the sisters, the love that Alpha Gam has brought into my life is the gift I'm given every single day."
Tina VanSteenbergen
,
Beta Omicron—Illinois State University