Our Commitment to Fight Racism
Each day, we strive to listen, reflect, learn and act so Alpha Gamma Delta's voice speaks to our entire membership. Learn more about the steps we are taking to ensure a more welcoming and loving place for all our members.
LEARN MORE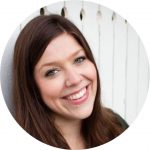 "My sorority experience changed my life. Alpha Gamma Delta has given me my career, volunteer opportunities, a genuine purpose—and that's not even the best part! The women, the sisters, the love that Alpha Gam has brought into my life is the gift I'm given every single day."
Tina VanSteenbergen
,
Beta Omicron—Illinois State University